Analog watches continue to be a timeless and elegant choice for watch enthusiasts. With their classic design and precision movements, they add a touch of sophistication to any outfit. If you're looking to expand your watch collection, we have curated a list of the best analog watch brands that are worth considering. From renowned luxury brands to affordable yet stylish options, these watches showcase exceptional craftsmanship and offer a blend of functionality and aesthetics.
Check Out These Best Analog Watches
Whether you're looking for a classic dress watch, a sporty chronograph, or a versatile everyday timepiece, these brands have established themselves as leaders in the industry. With their attention to detail and commitment to quality, these analog watch brands continue to captivate watch enthusiasts worldwide. If you're looking for an analog watch, these 5 are definitely worth considering.
Rolex Submariner
Omega Speedmaster Professional Moonwatch
Seiko Presage Cocktail Time
TAG Heuer Carrera
Citizen Eco-Drive
Rolex Submariner
When it comes to luxury watches, the Rolex Submariner is an iconic choice. Renowned for its robust construction and timeless design, the Submariner is the epitome of elegance and functionality.
Featuring a stainless steel case, a unidirectional rotating bezel, and a date window, this watch is also water-resistant up to 300 meters. Its automatic movement ensures accurate timekeeping. The Submariner Date is available in different materials, including Yellow Rolesor, white gold and yellow gold.
Omega Speedmaster Professional Moonwatch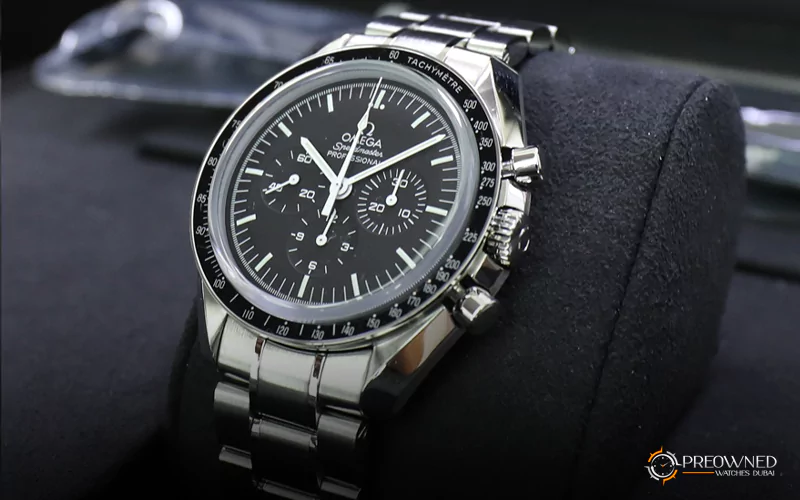 The Omega Speedmaster Professional Moonwatch is a legendary timepiece with a rich history. Known as the first watch worn on the moon, it has become an emblem of space exploration. The watch boasts a stainless steel case, a black dial with three sub-dials, and a tachymeter bezel.
Powered by a manual-winding movement, the Moonwatch offers exceptional precision. Its comfortable stainless steel bracelet completes the classic look. The Speedmaster Professional Moonwatch is a true collector's item.
Seiko Presage Cocktail Time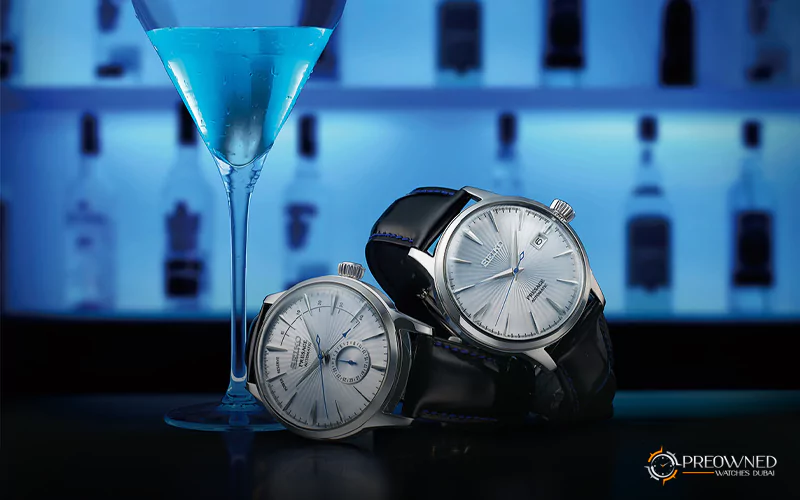 For those seeking an affordable yet stylish analog watch, the Seiko Presage Cocktail Time collection is an excellent choice. Inspired by cocktails and their colors, these watches feature stunning dials with a sunburst effect. The Presage Cocktail Time timepieces house automatic movements and are crafted with attention to detail. With stainless steel cases and matching bracelets or leather straps, they offer versatility and elegance at an accessible price point.
TAG Heuer Carrera
The TAG Heuer Carrera is a legendary watch that combines heritage and innovation. This iconic timepiece features a sleek design with a stainless steel or titanium case and a range of dial options. The Carrera is known for its chronograph function and offers precise timekeeping. The watch is powered by an automatic movement, ensuring accuracy and reliability. With its refined yet sporty aesthetic, the Carrera is a versatile choice for formal and casual occasions.
Citizen Eco-Drive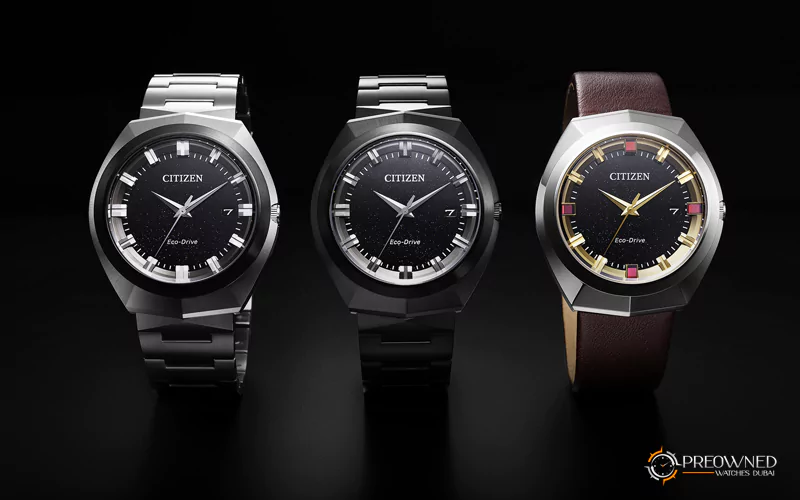 Citizen is renowned for its Eco-Drive technology, which harnesses the power of light to charge the watch's battery. The Citizen Eco-Drive watches combine sustainable functionality with attractive design. These timepieces are available in a variety of styles, from classic dress watches to sporty chronographs. With stainless steel or titanium cases, comfortable bracelets or straps, and accurate quartz movements, Citizen Eco-Drive watches offer durability and convenience.
Best Analog Watches and Their Features
If a quick summary of the watches is what you're looking for, here's a table to help you out. We've got it all sorted from the watch name to its unique features.
| | | |
| --- | --- | --- |
| Watch | Brand | Features |
| Rolex Submariner | Rolex | Stainless steel case, rotating bezel, automatic movement, water-resistant |
| Omega Speedmaster | Omega | Stainless steel case, manual-winding movement, iconic design, tachymeter bezel |
| Seiko Presage | Seiko | Automatic movement, sunburst dial, stainless steel case, various strap options |
| TAG Heuer Carrera | TAG Heuer | Stainless steel or titanium case, chronograph function, automatic movement |
| Citizen Eco-Drive | Citizen | Eco-Drive technology, stainless steel or titanium case, quartz movement |
Make sure to try on the watch you're getting before making the purchase. The watch that suits you best will be dependent on your personal style and purpose. You can get the watch from licensed dealers as well as from dealers of pre owned watches in Dubai and other growing watch markets in the world.
Find The Right Analog Watch
These top five analog watches represent a diverse range of styles, from luxury classics to affordable options. Whether you're a seasoned collector or starting your watch journey, these timepieces offer exceptional craftsmanship, reliability, and timeless appeal. From the iconic Rolex Submariner to the legendary Omega Speedmaster Professional Moonwatch, each watch on this list has its own unique story and allure. Consider your preferences, budget, and desired features when selecting your next analog watch, and let it become a cherished addition to your collection that you can enjoy for years to come.