Affordable Swiss watch brands to consider
Affordable is a word that is subjective. What might be affordable for one person would not be for another. However, for the sake of this article, we will consider any watches that are available under AED 10,000 to be affordable and attainable.
There are plenty of Swiss watch brands out of which only a handful are affordable. In the list of these affordable Swiss watches, not all of them are as good. In order to make things easier for you, we have only listed the brands that are both good as well as affordable.
Tissot
Swatch
Victorinox
Hamilton
TAG Heuer
Oris
Certina
Tissot
Tissot is one of the first watch brands that comes into anyone's mind due to its longstanding history. The watchmaker has been around since 1853. Tissot has built its reputation for offering Swiss watches that are of high quality yet affordable. It is not just the price and quality where they focus, but they also come out with great designs.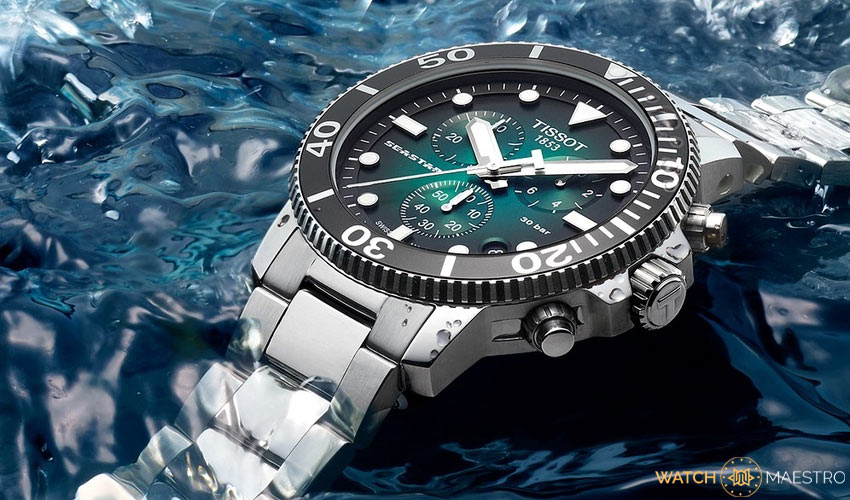 If you look into the Tissot catalog, you will find all types of watches. These will include dive watches, dress watches as well as Chronographs. Most of these watches are powered by Swiss Quartz movements and offer appealing dials. Depending on your taste and your needs, you can pick the right watch at the rich price.
Swatch
Swatch is one of the biggest watch companies in the world. Even though the company has been around since 1983, it has earned a huge reputation in the watch community. Swatch is known for offering some of the most affordable watches that are both reliable and durable.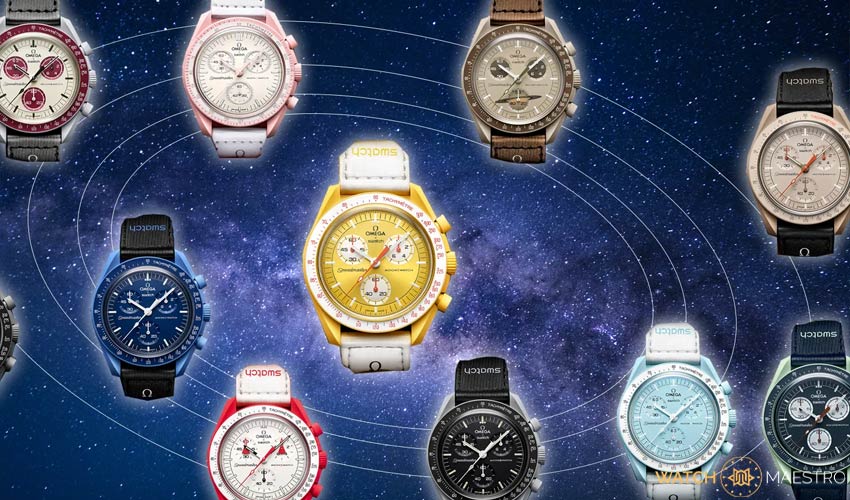 Under the Swatch brand, you can find a whole range of options. These watches are mostly made of plastic and come with rubber straps, but the magic is hidden underneath. The movement used in these watches is of good quality that will last you for years.
Victorinox
Victorinox is a brand that is immensely popular for making Swiss Army Knives. The brand has also been making some of the best Swiss watches in the affordable category. The watches that the manufacturer offers usually have a durable design and great legibility on the dial. Many of the models offered under Victorinox feature glass case back design, allowing people to see the movement inside.
Today, Victorinox has a huge collection of watches and the watch types available include mechanical watches, pilot watches, diving watches, chronographs and more.
Hamilton
Hamilton is also an equally popular Swiss watchmaker. While it is orignally an American-owned company, their watches are currently being assembed in Switzerland making them a Swiss watch manufacturer. Over the years, Hamilton has produced some of the nicest watches and one of the more popular models have been the Hamilton Khaki.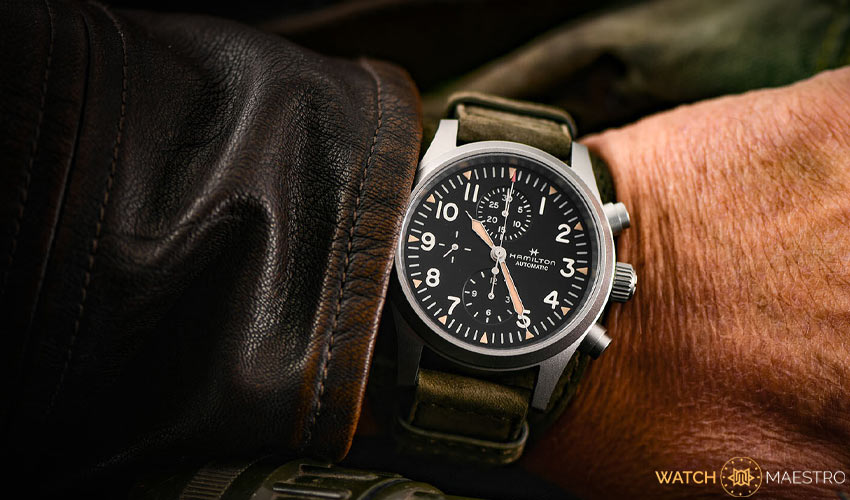 Hamilton Khaki is a watch that has history attached to it. The company was the military contractor to provide timepieces to the US military for WWI back in 1914. Since then, watches from this series has known to be on the more durable side.
TAG Heuer
Established in 1860, TAG Heuer is slightly on the more expensive side when compared to all the aforementioned brands. TAG Heuer watches are even worn by some celebrities. Leonardo DiCaprio, Matt Damon and Brad Pitt are among the celebrities who have been spotted wearing a TAG Heuer.
As for the popular models, the watchmaker is known for its Carrera and Monaco series.
Oris
Oris is a privately owned watchmaking company founded in 1904. With over 118 years of experience, the company has some of the best-looking watches on offer and that too at a budget. Within the past few years, the company has shown exponential growth. This has been made possible due to the innovations that the company has been making.
Oris developed the Quick Lock Crown system in 2004, which allowed users to secure the crown in a single clockwise turn of 120 degrees. Later, the Swiss watchmaker introduced the Rotation Safety System. These innovations made the Oris watches even more recognized among the watch community.
Certina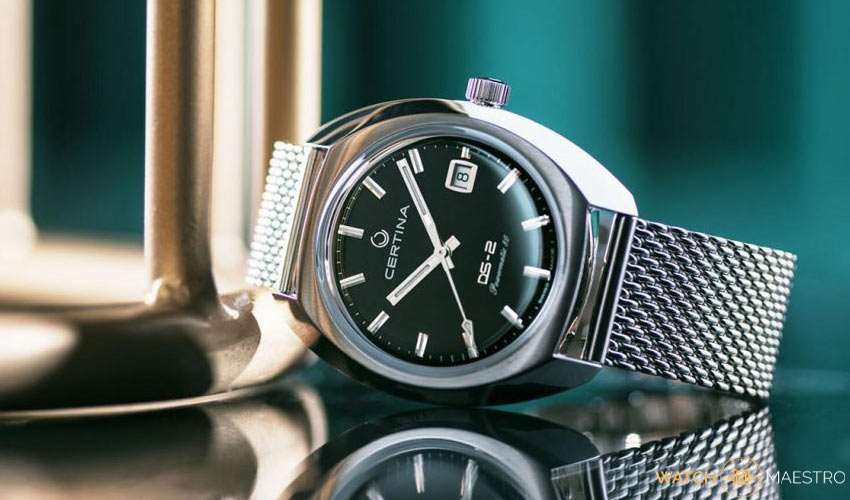 Unlike the brands like Swatch and Tissot, Certina is not a brand many people might have heard of. Even though the brand has been around since 1888, it became a complete watchmaker and became part of the Swatch group in 1983. Over the years, the Swiss watchmaking brand has developed quite a lot of quartz and automatic movement-based watches.
As for the design of these watches, Certina has everything from a sports watch to a dress watch and even a dive watch.
Why go for a Swiss watch brand?
While this is a question every watch enthusiast knows the answer to, there are people who still wonder why these watch nerds go after swiss made models. Swiss watches are known for their standards. The mechanicals inside the watch are used of superior quality. These watches generally tend to last longer than their Japanese counterparts.
One of the other popular reasons behind it is that these watches are mostly made with316L surgical steel. This means that these watches are quite durable and can take up quite a bit of wear and tear. Adding on top of that, these watches usually come with sapphire crystals as the face. Sapphire crystal is a material with extreme hardness.
All of this combined clearly states that Swiss watches are generally more durable.