Components of a chronograph watch
A chronograph movement watch is a complex piece with many components working together to deliver for most reliable timekeeping and stopwatch functionality. The following are its key components:
Dials
Pushers
Tachymeter scale
Dials
The main dial displays the time. Around the main dial are one or more subdials that track elapsed time and measure seconds, minutes, and hours.
Pushers
The pushers located at the side of the watch are used for the chronograph functions. The top pusher starts and stops the stopwatch and the bottom pusher resets it to zero.
Tachymeter scale
You'll find a tachymeter scale on the bezel or dial of many chronograph watches that measure speed given the time and distance. When an object passes through a particular distance marker, the tachymeter scale gives the object's speed.
Types of chronographs
Chronograph movement watches have multiple types and each one has a different mechanism for timekeeping and stopwatch. The two popular types are-
Mechanical movement
Quartz movement
Mechanical movement
Mechanical movements are a part of traditional watchmaking and rely on a series of gears, levers, and springs. Though the mechanical components offer a smooth and precise feel, they require regular winding for precise timekeeping.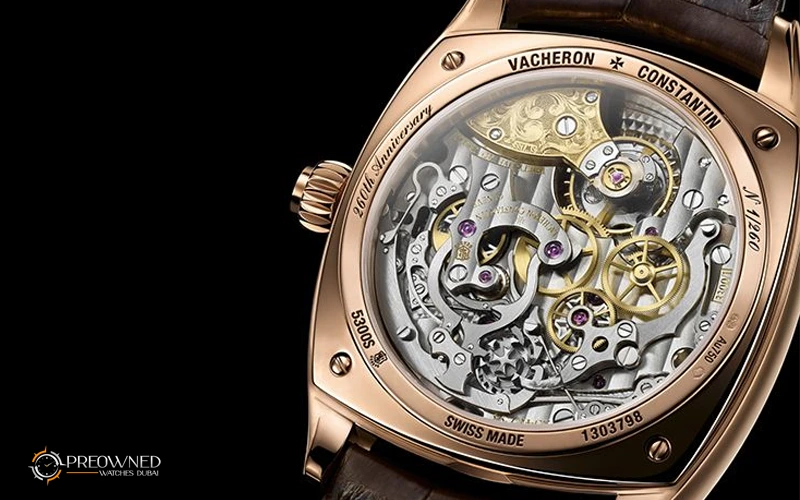 Quartz movement
Quartz movements need a battery-powered quartz crystal for accurate timekeeping. These movements promise accuracy, durability and low maintenance. Quartz chronographs also offer features like multiple time zones and calendars.
Benefits of chronograph movement watches
Other than accurate timekeeping, a chronograph movement watch brings various other benefits. Let's check the top advantages that make these wristwatches highly sought after:
Versatility
Style and elegance
Versatility
Chronographs are very versatile. They enable the watch wearers to time multiple activities. Whether it's a sporting event, cooking, business meetings or leisure, you can time anything. The stopwatch helps one a lot in everyday life.
Style and elegance
Chronograph watches are not just functional but are also designed with elaborate detailing and ultimate craftsmanship. Apart from being a reliable timepiece, it's also a stylish accessory that goes with any outfit. These watches reflect sophistication and can level up your overall appearance, whether formal or casual.
Best brands offering chronograph watches
Established industry leaders are always pushing the boundaries to maintain a timeless appeal. Their consistency in high-quality craftsmanship and innovation is why they're admired by watch enthusiasts across the globe. Here are three renowned brands that have gained prominence and made their mark in the world of chronographs:
| | | |
| --- | --- | --- |
| Brand | Popular Model | Best Features |
| Rolex | Daytona | Iconic design and reliable movement |
| Omega | Speedmaster Professional | Moon Watch and historical significance |
| TAG Heuer | Carrera | Racing heritage and innovative features |
Chronograph watches for ultimate engineering
These wristwatches offer a perfect blend of accuracy, functionality and elegance. The complex mechanisms power the stopwatch functions and the stylish designs adorn your wrists. These timepieces speak artistry and powerful engineering. Whether you are sporty, a corporate or a fashion-conscious individual, get an exceptional balance of functionality and style with a chronograph movement watch.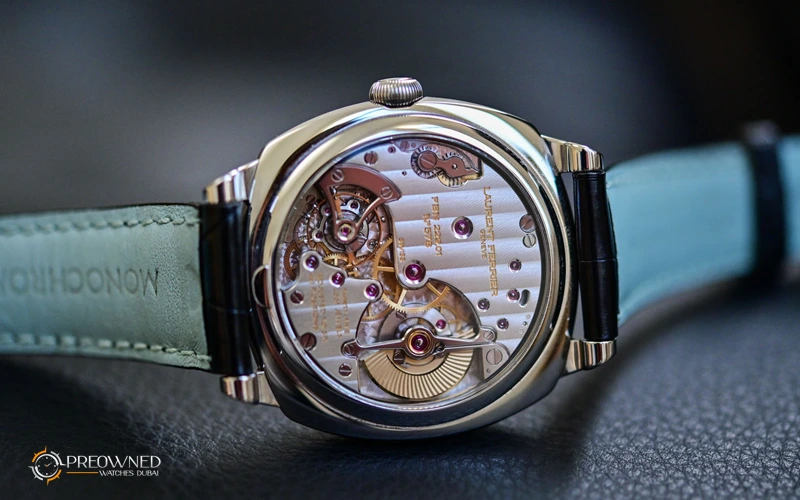 Investing in this masterpiece will not just enhance your personal style but will also offer functional timekeeping in various aspects of your life. Timing your workouts, add a touch of sophistication to your attire and elevate your overall experience. Add this beauty to your collection and make your wrist a canvas for this mix of art and science.